Vang Vieng
Vang Vieng located halfway between Vientiane, the country's capital, and Luang Prabang, a UNESCO World Heritage Site. This little, previously peaceful hamlet is now known for river tubing and has a stretch of bars, eateries, and hangouts that only Khao San Road can match. Vang Vieng's beautiful scenery, which include a spectacular skyline of limestone karst mountains and a gently winding ribbon of river, have been an attraction for visitors since Laos opened its doors to tourism in the 1990s. Even the most energetic will find plenty to do before chilling in a riverbank pub and taking in the breathtaking sights. You won't find a quiet, peaceful destination here if you're traveling to or from Luang Prabang. Vang Vieng, on the contrary, is a great place to visit for a few days of fun and adventure. This town is a rewarding destination for those who enjoy the outdoors, offering rock climbing and ATV activities.
1. Transportation:
1.2. How to get there?
Vang Vieng is halfway between Vientiane and Luang Prabang, which means there are two entrances. Buses from both cities arrive at the Vang Vieng bus terminal on Route 13, which is two kilometers north of the town.
If you take a regular bus and go it alone, you'll have a hard time finding a tuk tuk to transport you to the bus station for less than 20,000 kip, when it should cost no more than 10,000 kip.
Minivans are the quickest way to get to Vientiane or Luang Prabang, cutting travel time by an hour or two depending on how much M-150 energy drink the driver has consumed. Inside, it may be extremely claustrophobic. Every hour, a vehicle, whether a songthaew or a VIP bus, departs for Vientiane.
If you don't have a tight budget, hire a private car or van for you and your group. This method of travel is significantly more convenient and flexible. If motion sickness is an issue, you'll appreciate how much more comfortable this mode of transportation is. You have complete control over when the driver should stop or slow down. Drivers are also more than willing to pull over to the side of the road to allow passengers to capture the breathtaking surroundings. If you're a photographer hoping to get some stunning but rarely seen images of Laos, consider hiring a private vehicle.
1.2. Ways to get around the city:
You can easily walk around Vang Vieng town, but you'll need to rent a bicycle or scooter to get to the rice paddies, turquoise lagoons, and waterfall. You can also rent a UTV, which resembles a desert buggy. In addition, There are numerous tuk tuks available for hire; however, make sure you agree on a price before getting in. We spent around 250,000 Kip for a 6-hour tuk tuk rental, which we arranged through the hotel.
2. Best times to visit:
Vang Vieng is best visited during the dry season, which stretches from late October to mid-April. The temperature is usually between 20 and 27 degrees on most days. During the dry season, it's also easier to locate activities that interest you. The hottest months of the year are mid-April and May, when temperatures can reach 35-40 degrees. If you don't enjoy the heat, you should avoid this time. During the rainy season (from late May to mid-October), certain long rainstorms may compel you to adjust your travel plans and reschedule your activities.
BLUE LAGOON 1
Travelers in Vang Vieng have long practiced hurling themselves into this small turquoise lake set in a verdant woodland just outside town. There are several options for doing so, including from the lake's shore, tree platforms, a waterslide, or a rope swing. What are your plans following that? Not much; lie in the sun with dozens of other travelers, relax in the lake, or zip line through the trees for something a little more thrilling.
BLUE LAGOON 2,3
Blue Lagoons 2 and 3 are slightly less busy than Blue Lagoon 1 – not to mention a longer and bumpier tuk-tuk journey from town – and offer a slightly quieter option to its more famous counterpart. Nonetheless, there are numerous zip lines, slides, and swings to get you into the water.
THAM CHANG CAVE
These tranquil caves, honeycombing a hill not far from the Blue Lagoons, are reached through a difficult forest trail. To get the most out of the dazzling Buddha statue set against flowstone walls, towering stalactites, and glassy clear pools supplied by softly trickling water, arrive early before the tour groups arrive.
THAM NAM WATER CAVE
Tubing, caving, and lagoon swimming are three of Vang Vieng's most popular activities. The lagoon is a sluggish river that flows through beautiful jungle before plunging into the mountains and flowing through pitch-black tunnels. You can't get lost because there are ropes to pull you through and the whoops of countless trekkers to follow, plus the water is only waist-deep. You may spend all day at this cave because it has river-water swimming pools, ziplines, and restaurants in addition to the caves.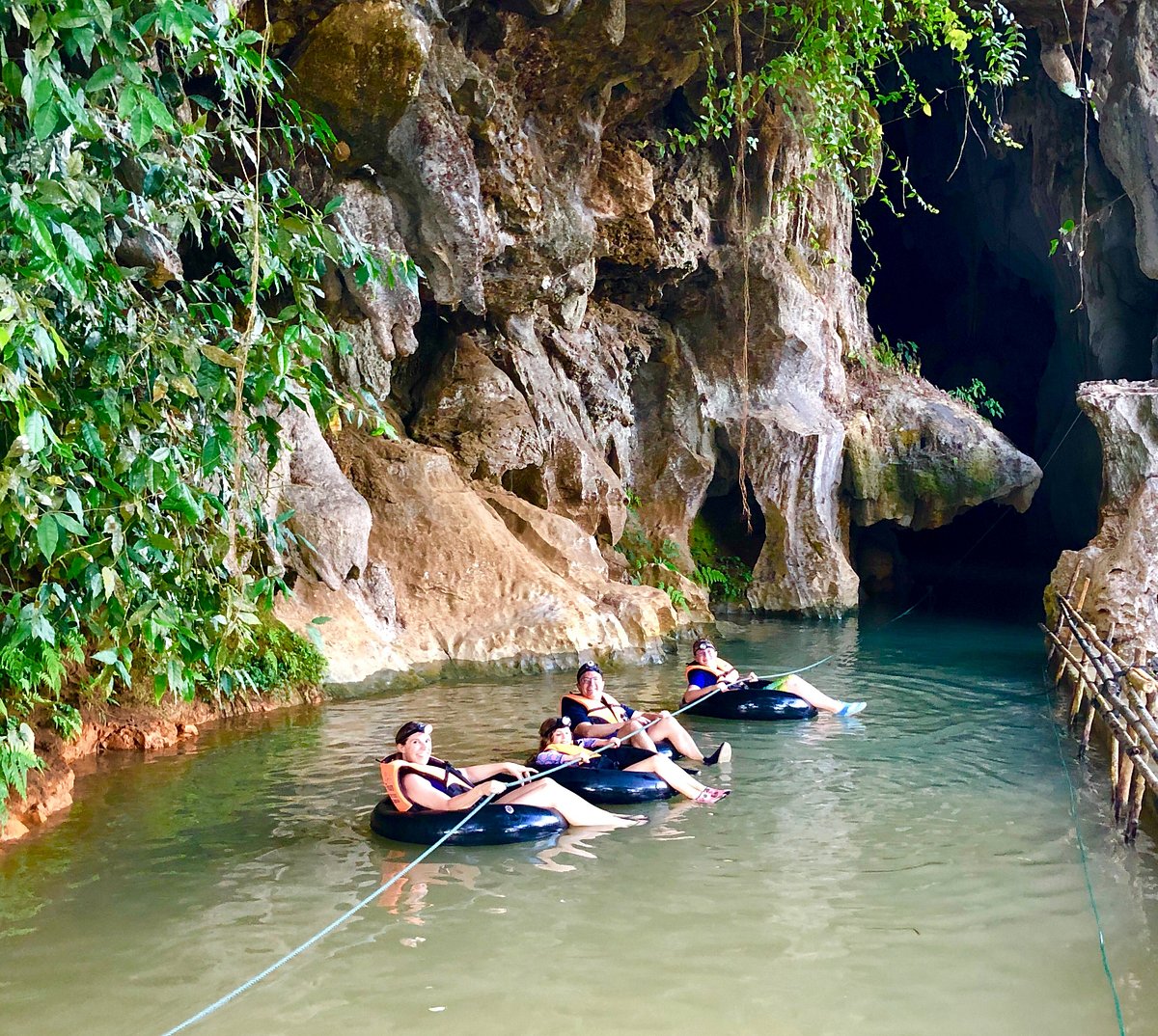 WAT THAT TEMPLE
Similar to Thailand, where temples play an important role in people's lives, Laos is a Theravada Buddhist country. On a daily basis, you'll see monks leaving the prayer halls to beg for alms and locals visiting the Buddha's feet to pray. Vang Vieng's wats, which all come from the twentieth century, are not as visually striking as those in Luang Prabang because it is a small rural village. They're magnificent to see, especially Wat That in Vang Vieng's town center, which is the city's largest.
NAM XAY VIEWPOINT
If you ask people in Vang Vieng where the best viewpoint is, they will give you a variety of answers: Another beautiful spot to see Vang Vieng from above is the Nam Xay viewpoint. Nam Xay is a much simpler and shorter trek than Phangern, taking only 20-25 minutes to reach the summit. You'll be rewarded with 360-degree views once you reach the summit. Though the hike begins on paved ground, you will eventually have to crawl up pebbles and rocks on all fours. The walk might be muddy and slippery, so be careful where you tread.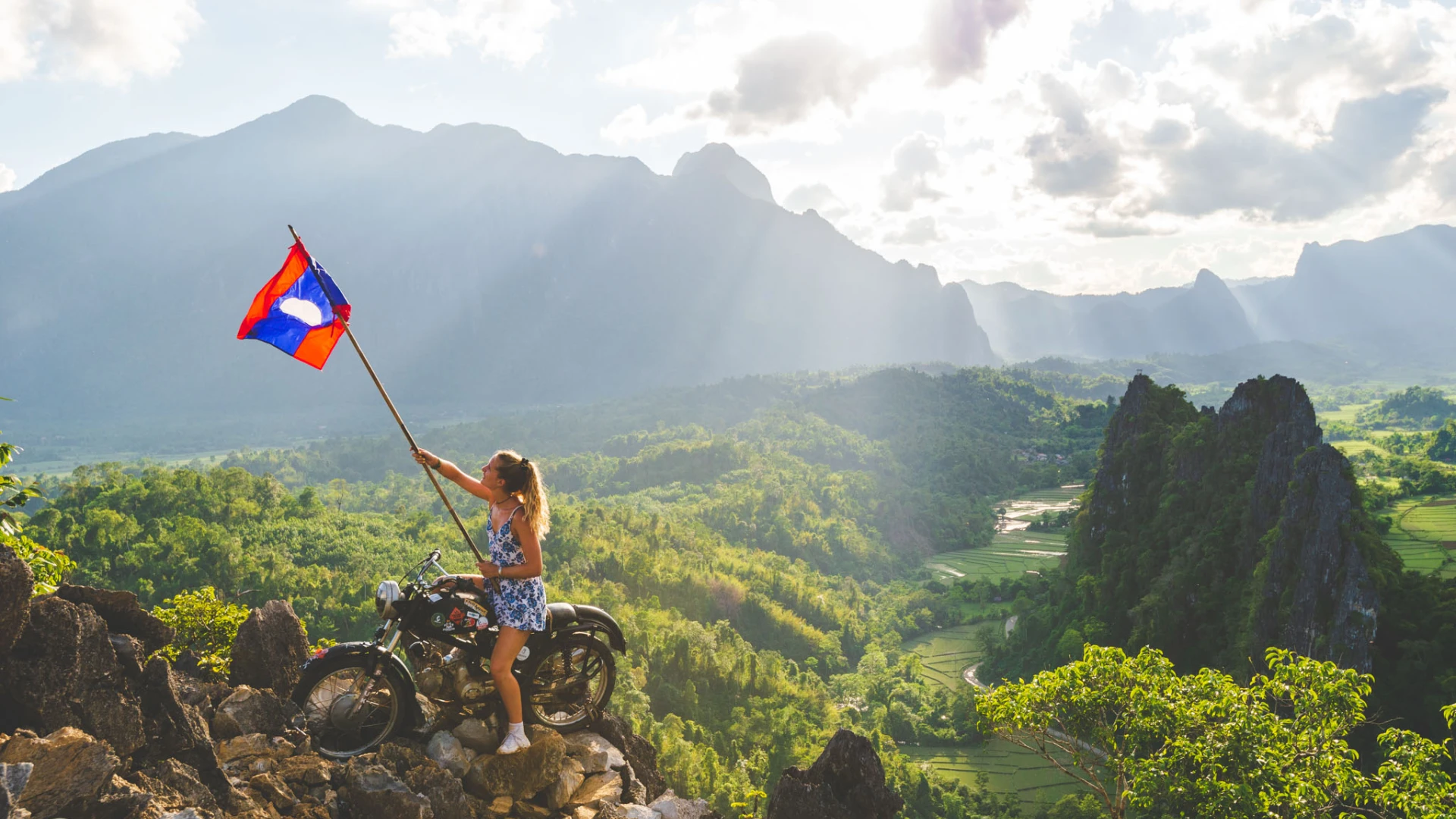 KAENG NYUI WATERFALL
Kaeng Nyui can be a trickle during the dry summer months, but after rains, it expands into a cascade, descending from lush slopes into a rushing mountain river. Only a jungle track leads to this location, which passes over a rickety rope bridge and gets exceedingly treacherous in wet weather. As a result, don't leave the house without your practical shoes. Vang Vieng is only about 10 kilometers (6 miles) away from the trailhead. Avoid the crowds by arriving early in the day.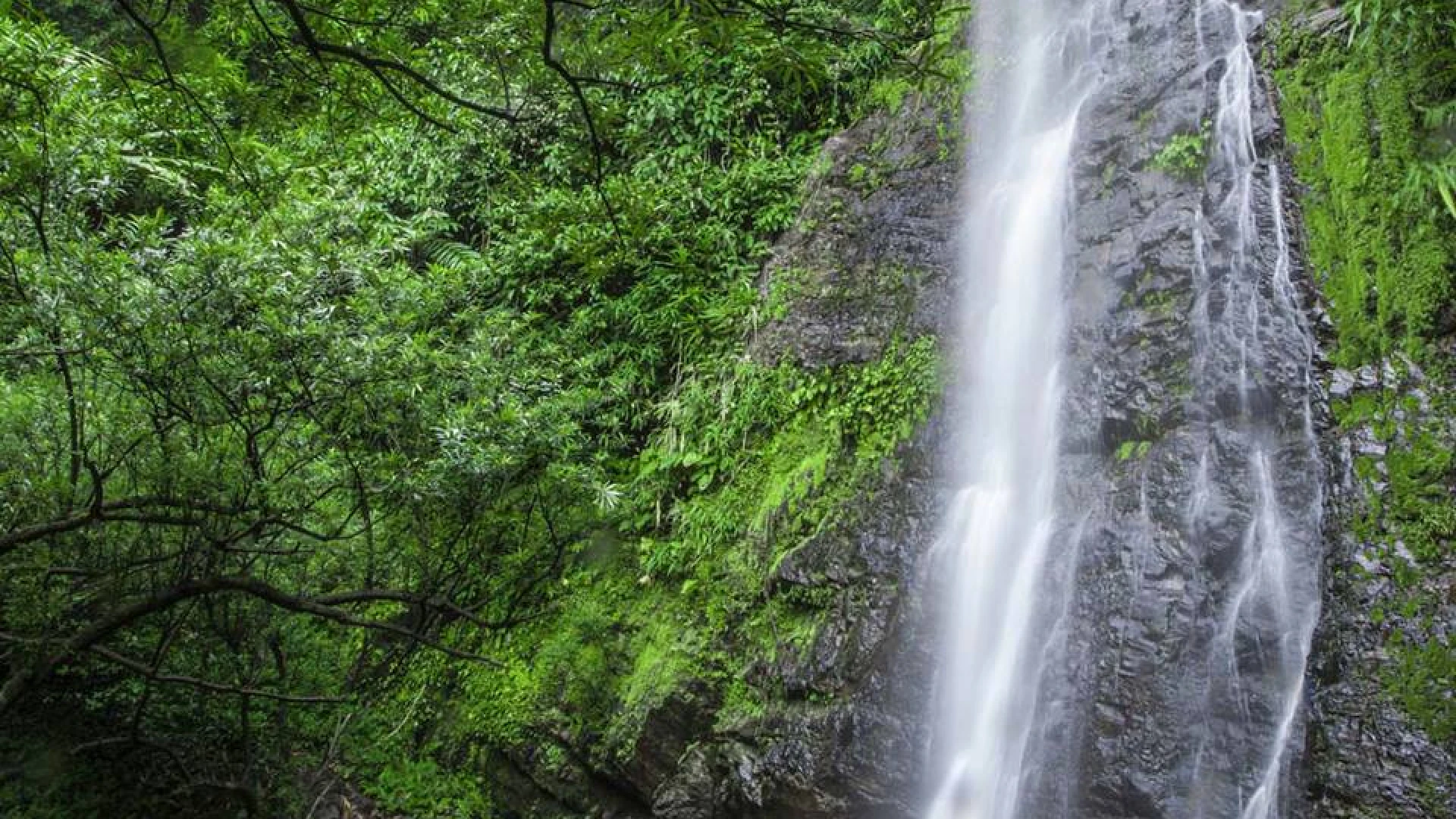 Suggested Itineraries
No tours match your criteria