Top Notch Dishes You Shouldn't Miss Out When Visiting Thailand
Thai food novices should try those dishes to get the taste of the world's famous cuisine and dishes. Those dishes are iconic among treasured Thai cuisine with appetizing flavors and blends of fresh quintessential Thai ingredients.
1. Pad Thai (Stir-fried noodles)
Pad Thai is Thailand's most popular dish with thin rice noodles stir-fried with scrambled eggs (or omelet), shrimp or chicken, and tofu. Its flavor is enhanced with fish sauce, sugar, tamarind, vinegar, and some dried chili highlighting the Thai twist. You can buy Pad Thai in any stalls and hawkers in corners of Thailand with slight variations with ingredients yet still exceptionally delicious and reasonable prices from 25 to 40 Bath.
2. Tom Yum Goong (Hot and Sour Soup with Shrimp)
Tom Yum Goong is a spicy and sour Thai soup as a starter or as a main dish with rice. Tom yum Kung is a harmonious combination of quintessential Thai herbs like lemongrass, chili, fresh lime juice, shallots, and prawns, sometimes people will add coconut cream to make it more creamy in the broth.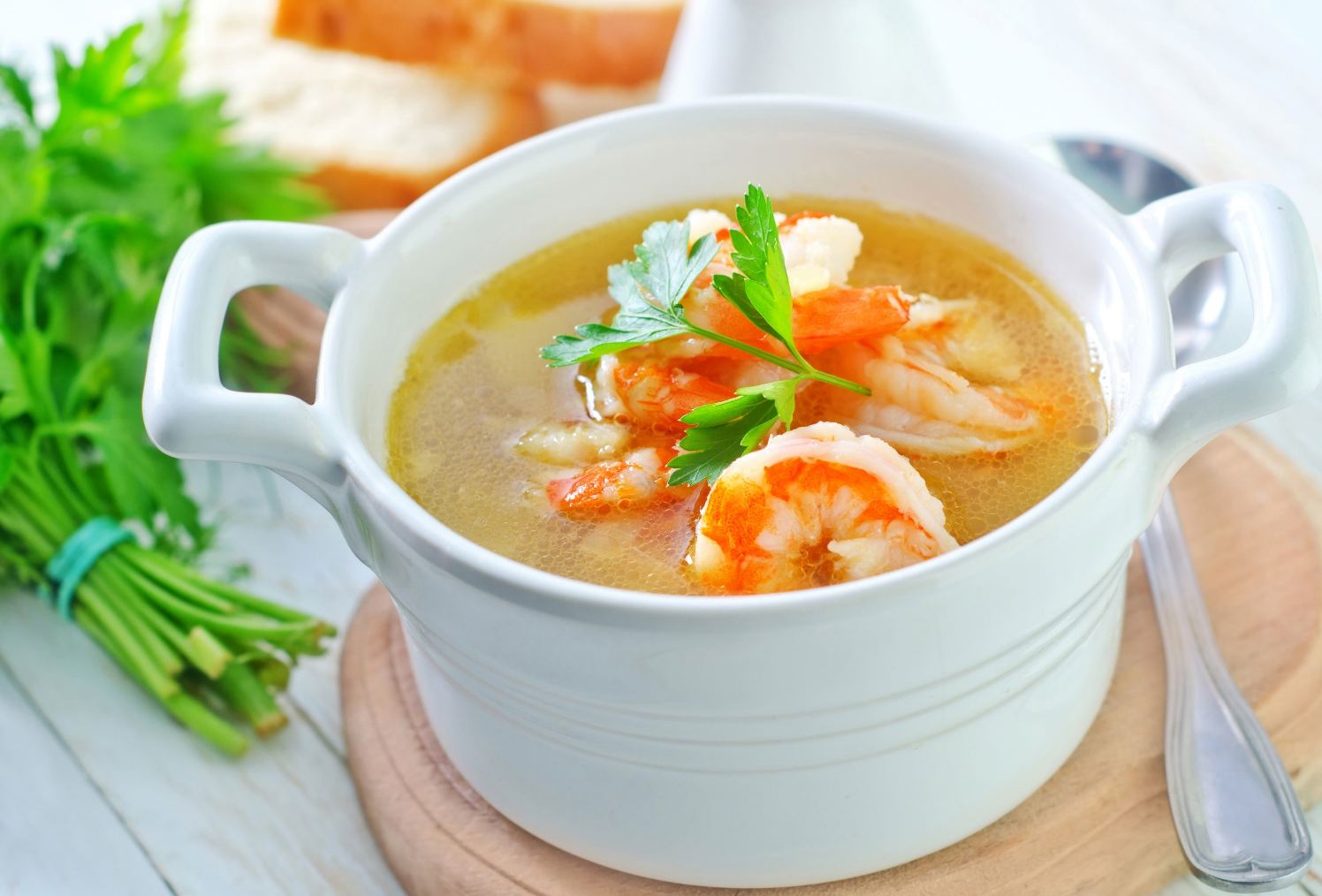 3. Somtam (Green Papaya Salad)
One of the well-loved dishes in Thailand rooted in Northeastern Thailand, Somtam now has become a staple dish in Thailand. Strips of green papaya, chili, garlic, tomatoes, carrots, and long beans are coarsely pounded in the mortar using a pestle then squeezed in fish sauce and lime juice. Commonly, people will eat Thai sticky rice for a piquant Thai meal.
4. Kaiyang
Kaiyang finds a foothold in Thai cuisine. Dipping kai yang in sauce goes with sticky rice and sweet and sour salad like time, you will experience a Thai-like meal. Kaiyang is grilled or barbecued slowly to absorb the marinade which is composed of soy sauce, ginger, white pepper, fish sauce, vinegar, and different herbs like lemongrass, garlic, and cilantro to arouse the taste of this poultry dish.
5. Khao soi (Northern Thai Curry Noodles)
Tender shredded chicken in fragrant creamy coconut-curry broth is a definite must-try dish when coming to Thailand.  Yellow curry gravy poured over crispy fried eggs noodles gives the dish a nutty, rich blend of flavors. The toppings can vary with fresh lime, cilantro, sliced shallots, and  Thai chili sauce. This dish is a must-eat if you are visiting Chiang Mai!
6. Gaeng Keow Wan Gai (Green Chicken Curry)
Guzzling down water to minimize the spiciness of green curry. Beautiful color, fresh fragrant ingredients such as green chilies, eggplant, ginger, and creamy coconut milk. It'll be better if you couple it with some bowls of jasmine rice.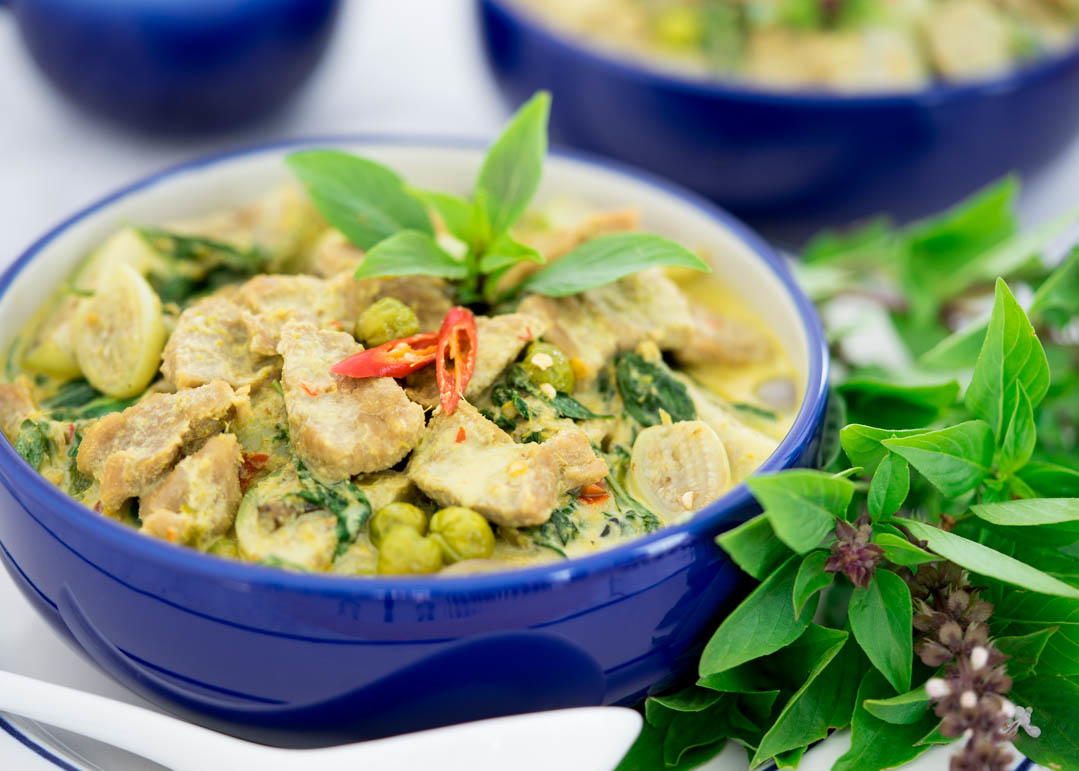 7. Khao Niew Mamuang (Mango Sticky Rice)
Your trip will not be complete without trying the Thai divine dessert Khao Niew Mamuang.
Relish a plate of sticky rice topped with juicy mango slices and lashings of rich coconut cream or condensed milk.
8. Pad Krapow Moo Saap (Fried Basil and Pork)
Fried basil and pork can be served for lunch and dinner. The oily minced pork combined with holy basil leaves, fresh chili, green beans, and soy sauce, and optional fried eggs make up a fulfilling meal. If you want to get your lips tingling, this dish is a perfect option, otherwise, you can tell them to get it a little spicy.