Sapa
Sapa is the most popular retreat destination in the North of Vietnam. The European-influenced town is located in the far northwest of the capital city Hanoi. Lovely boutique hotels scattered around stunning valleys are starting points for your excursion to explore the wonderful landscape of this mountainous area. Sapa is home to several different ethnic minority groups that dwell along the trekking paths through imposing ridges flanked by picturesque terrace paddy fields. Most visited landmarks in the central town are the Gothic Church of Sapa and the Night Market. Visiting villages of local ethnic people to learn exotic culture is also highly recommended.
1. Transportation:
1.1. How to get there?
Sapa is a quaint mountain town, located in the Northwest of Vietnam, it doesn't have a nearby airport. Therefore, the clients can travel to Sapa with 2 methods of transportation which are overnight train and car. Considered to be the safeties way, clients travel by train from Hanoi railway station to Lao Cai railway station then grab a taxi or other car service to go on. Since Sapa is about 40 kilometers away from Lao Cai City, it takes 1 more hour to get to Sapa town's center. Clients can also travel by sleeper bus, limousine bus, or private car. The traveling time is varied depending on the transportation.
1.2. Ways to get around the city:
Private car:
There are distant attractions from the downtown Sapa that visitors may look for a car to transport to if they only have a quick stay. This saves a lot of time and is certainly safer than getting on a motorbike.
Motorcycles:
Motorcycles are always a good option to experience local life wherever you are in Vietnam. Rent a bike to ride yourself or book one with a professional driver. This kind of transportation is so flexible and swift to sneak in every corner of Sapa and its surrounding attractions.
Walking:
Walking is recommended for every visitor while in the central town. Haste not to wander around the tantalizing valleys of beautiful architecture and interesting locals. Find yourselves in the middle of the bustling Night Market or enjoy your state of peace admiring the pondering shape of Sapa's old Catholic Church.
2. Best times to visit:
Sapa has cool weather most of the time of the year save a couple of relatively cold months in winter. Therefore, you can travel to Sapa at any time of the year, September to November and from March to May are considered to be the best.
WEEKLY MINORITY MARKETS
Nothing better than a market to learn about local culture in Sapa. Life has changed much for ethnic minority people here yet the best of their tradition is still presented in weekly markets around Sapa. Take a look at some exotic goodies offered at the markets as well as the colorful costumes of friendly ethnic people.
MOUNT FANSIPAN
Fansipan is the highest peak in Indochina. Trekking to remote villages around the foot of the mountain is an interesting activity to do in Sapa. Hiking the peak is challenging though today it's much easier to reach the top on a cable car. The breathtaking view is what to offer visitors once they get to the top.
MOUNT HAM RONG
Mount Ham Rong meaning the Dragon's jaw is a rugged mountain nigh the center of Sapa town. The attraction offers a panorama view of the downtown and beautiful orchid gardens on the way up. A number of caves with various shapes add to the fascination with mount Ham Rong.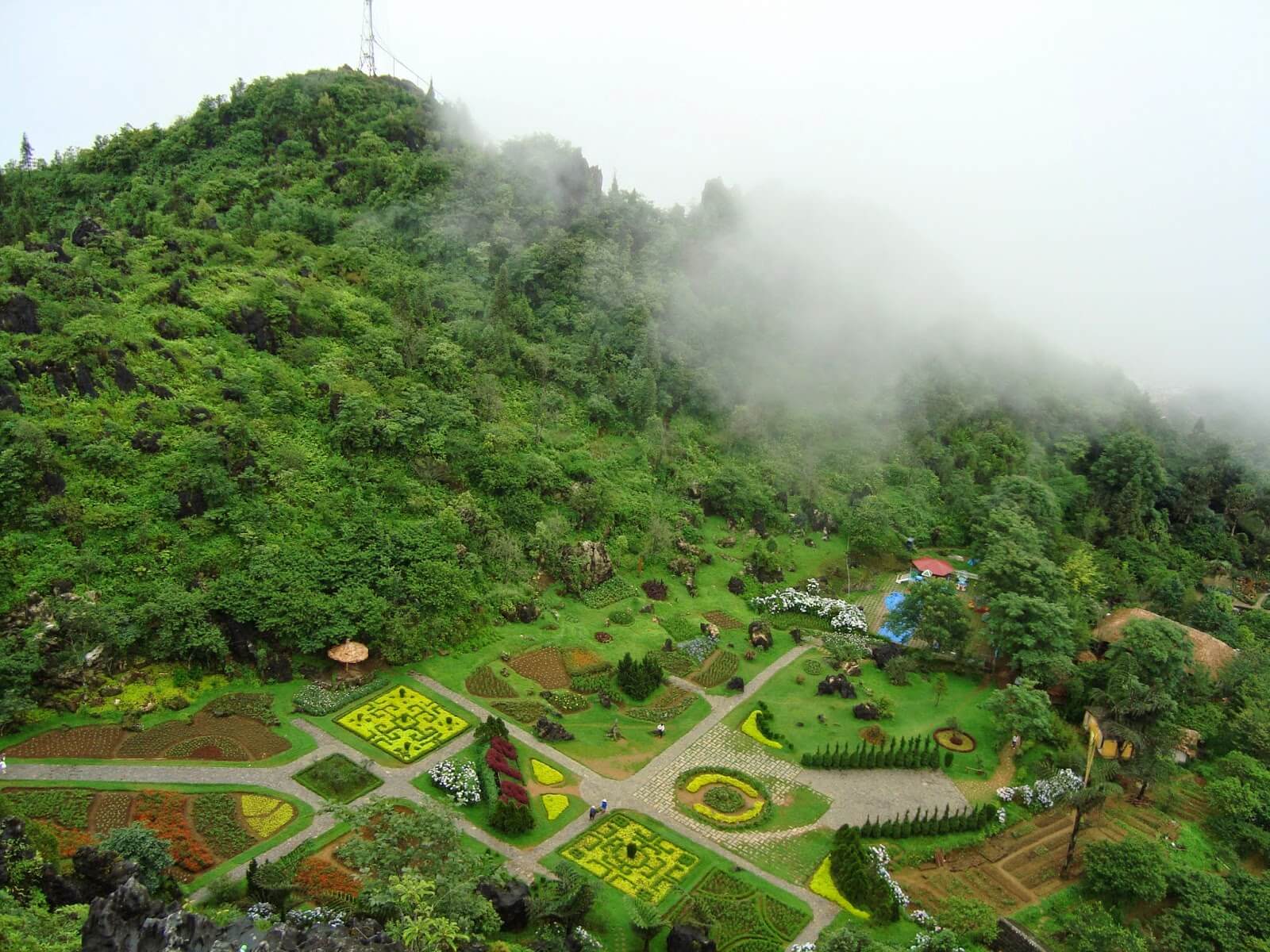 HILLTRIBE VILLAGES
Hmong and Dao Ethnic people dwell in hill tribe villages of Ta Phin, Ta Van, Lao Chai, Cat Cat, … some to be named. These villages are hidden in stunning valleys with terraced paddy fields and traditional houses of the locals. Not only their colorful dress but also their primitive agricultural and handicraft works are appealing to those loving to learn the local tradition.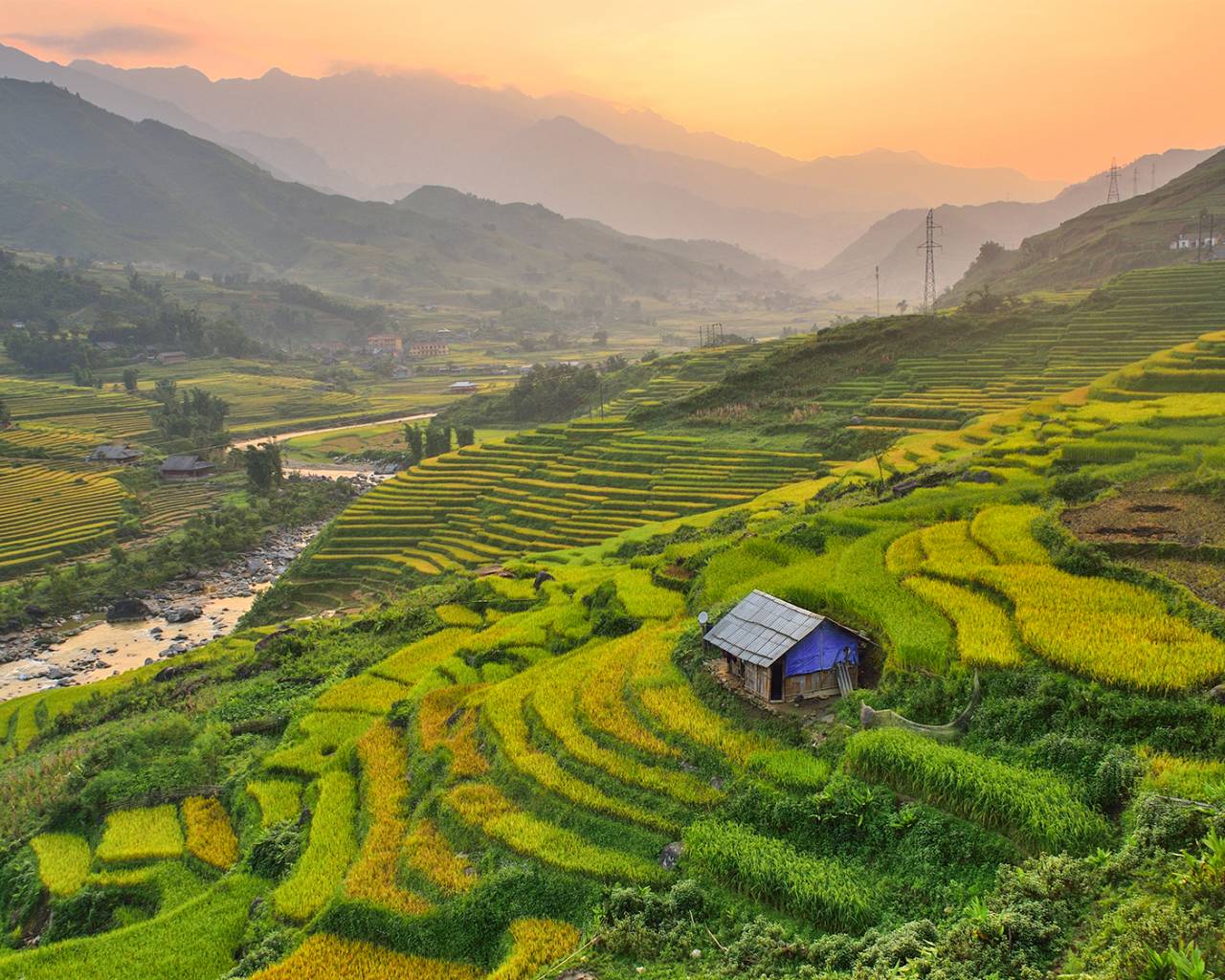 HEAVEN GATE – TRAM TON PASS
Northwest of Vietnam is best known for its imposing passes. One of the most visited is Tram Ton pass often depicted as the gate to Heaven. The Tram Ton Pass flanks the northern side of Mount Fansipan, located 15km from Sapa. With its altitude of 1900m, the Heaven Gate is the highest pass in Vietnam. The reward for visiting the top of Tram Ton pass is the spectacular view of the landscape of the Hoang Lien Son Mountain range.