Ho Chi Minh City
Ho Chi Minh dearly called Saigon is the biggest city in Vietnam regarding both its size of population and economy. Touched by French influence in the past, Ho Chi Minh city nowadays is modern, dynamic, and fast-growing with a hint of the old elegant reminiscence. The city is an icon of economic development and proof of how greatly Vietnam is integrating into globalization. The vibrance of Ho Chi Minh's culture is second to none with tremendous options to explore from mouth-watering foods to museums and art galleries.
1. Transportation:
1.1. How to get there?
Tan Son Nhat international airport is the best way to reach the city from overseas. The airport is near the city center with various transport options such as taxi, private car, shuttle bus.
1.2. Ways to get around the city:
Motorcycles taxi:
Ho Chi Minh city is filled with millions of motorbikes which suggests the best way to get around the city is to take a motorbike taxi. Today apart from traditional motor taxis, visitors can find more tech options with online booking services as grab, gojek, …These motor taxis are easy and convenient to get with an internet-connected cellphone.
Motorcycles:
If you can ride then hiring a motorcycle is an interesting way to explore Ho Chi Minh city. It's intriguing to wind through a matrix of side roads and alleys in the biggest city of Vietnam, witnessing the best of local lifestyles sometimes hidden in the corners you never reach on a car or bus.
Walking:
Learn the trick to cross the roads in Ho Chi Minh city with her mad traffic. Once you get used to it, strolling around the city on foot is a great idea. District One with bustling tourist streets like Bui Vien or Nguyen Hue pedestrian street are recommended places to walk around.
2. Best times to visit:
The weather in Ho Chi Minh city can basically be divided into two seasons: dry and rainy. Hence, the best time to visit the city is the dry season starting from December to March. The temperature during this time ranges from 21°C to 34°C. Make no mistake that heavy rains are still quite common in the city even during the dry season.
JADE EMPEROR PAGODA
A late nineteenth-century relic site worth visiting while in Ho Chi Minh city. Erected by Cantonese immigrants to Vietnam, the sacred shrine worships the God of Heaven and several other Gods and Deities in local spirituality. The pagoda's façade is colorful with distinctive oriental architecture elements. Jade Emperor Pagoda is located today in the area of District 3 and is actively visited by local worshippers on certain days of each month.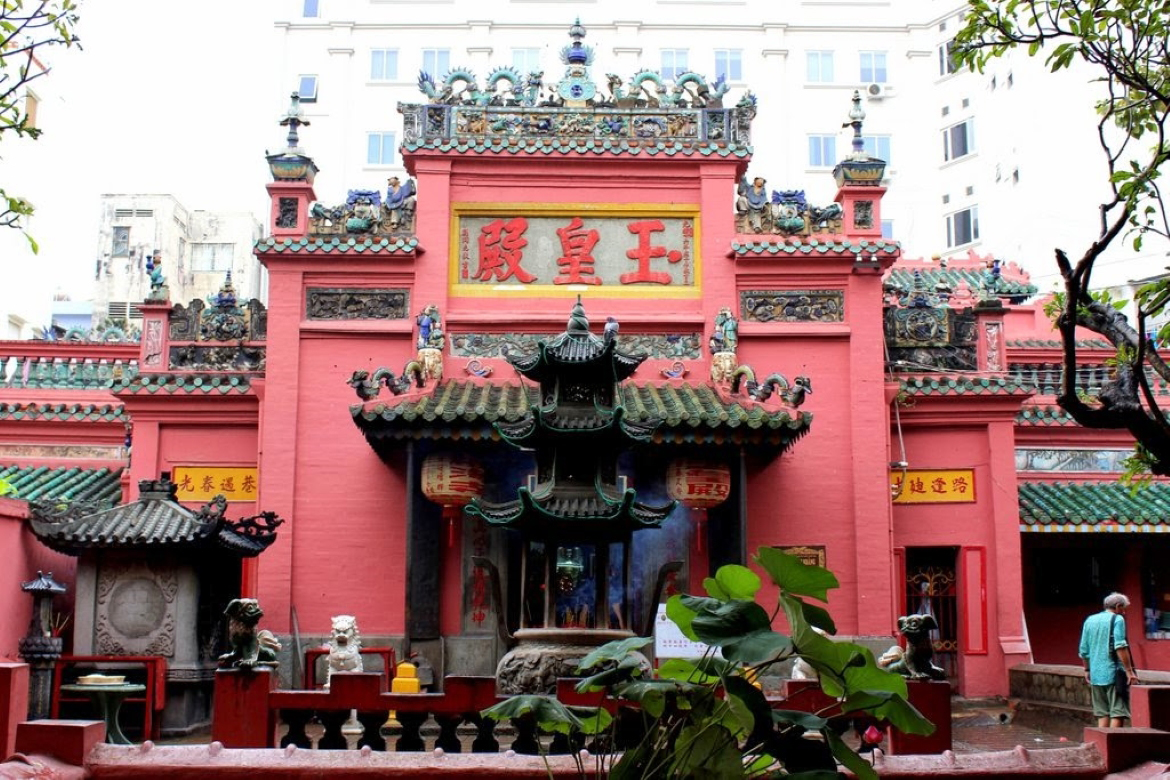 NOTRE DAME CATHEDRAL
Ho Chi Minh's Notre Dame Cathedral is a magnificent Catholic landmark modeled by the brilliant architecture of the grand Notre Dame in Paris. Her two bell towers and artistic neo-Romanesque architecture have become an iconic image of Ho Chi Minh city. Mass services in various languages are held regularly at the weekend.
SAIGON POST OFFICE
Inaugurated in 1891, the Saigon post office is a significant place to visit. Surviving an impulsive history with Ho Chi Minh city, many marks of time and characteristics of the city are displayed on its walls.
BEN THANH MARKET
The largest urban market in Ho Chi Minh City offers a variety of local goodies. Pay a visit to this French-built trading center to not only shop but also to learn the fascinating local culture. Ben Thanh market is topped by a clock tower which has been a symbol of Ho Chi Minh city.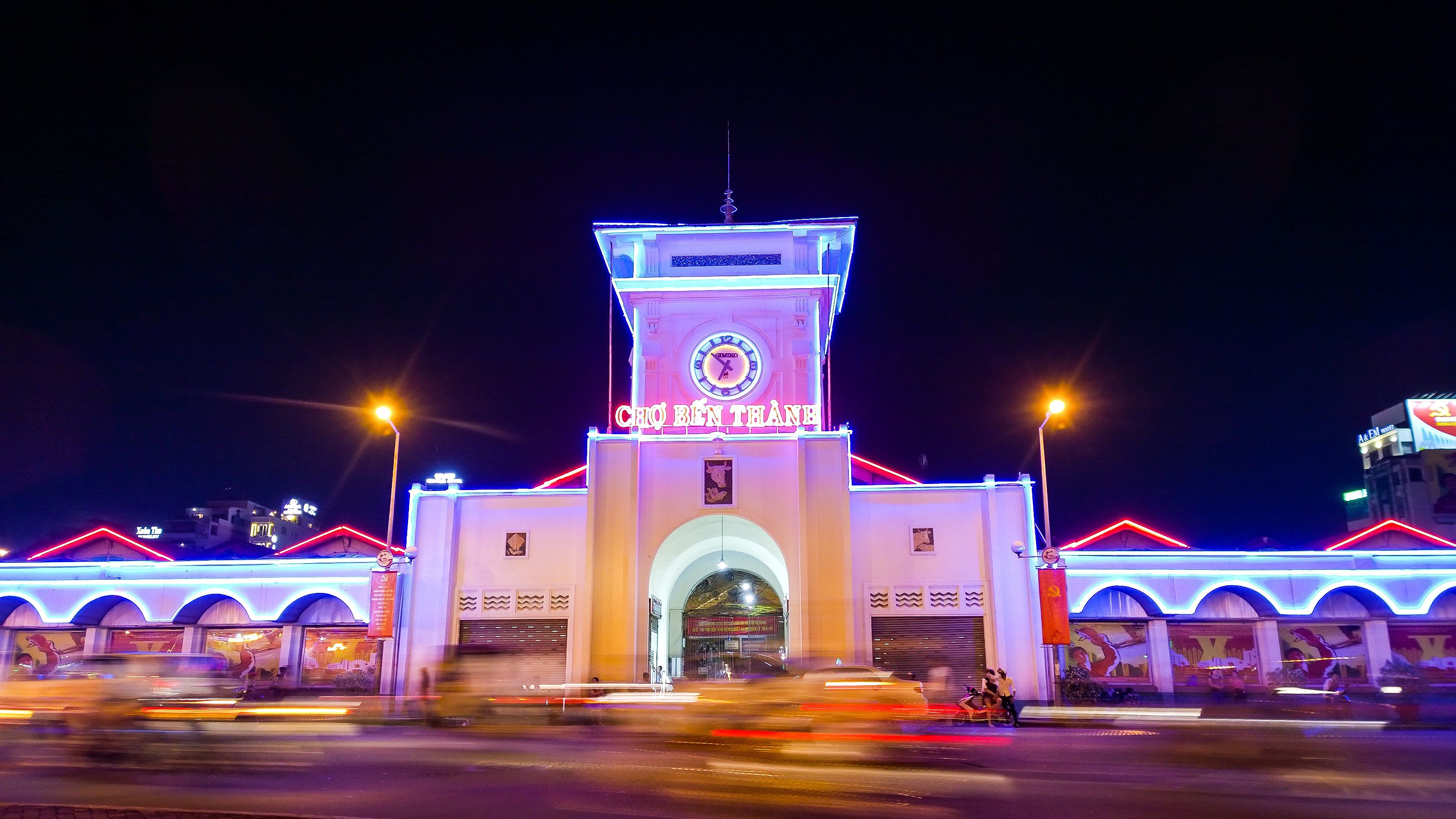 WAR REMNANTS MUSEUM
Sombre yet proud is the character of the most recommended museum in Ho Chi Minh city. It exhibits the memory of the Vietnam war with remnants of deadly war machines and stories told by frontline journalists and photographers. Take a look at the site and learn perhaps a more interesting perspective about one of the most devastating conflicts in the twentieth century.
REUNIFICATION PALACE
Formerly called the Independent Palace which served as the residence for the President of the Republic of Vietnam before 1975, the landmark was initially built for the head of French colonists in 1868 and was known as Norodom Palace. The building was collapsed during an airstrike and was later reconstructed with a new look in 1966. It was renamed the Reunification Place to mark the end of the Vietnam war as the North of Vietnam took control and the two divided parts of the country reunited in 1975.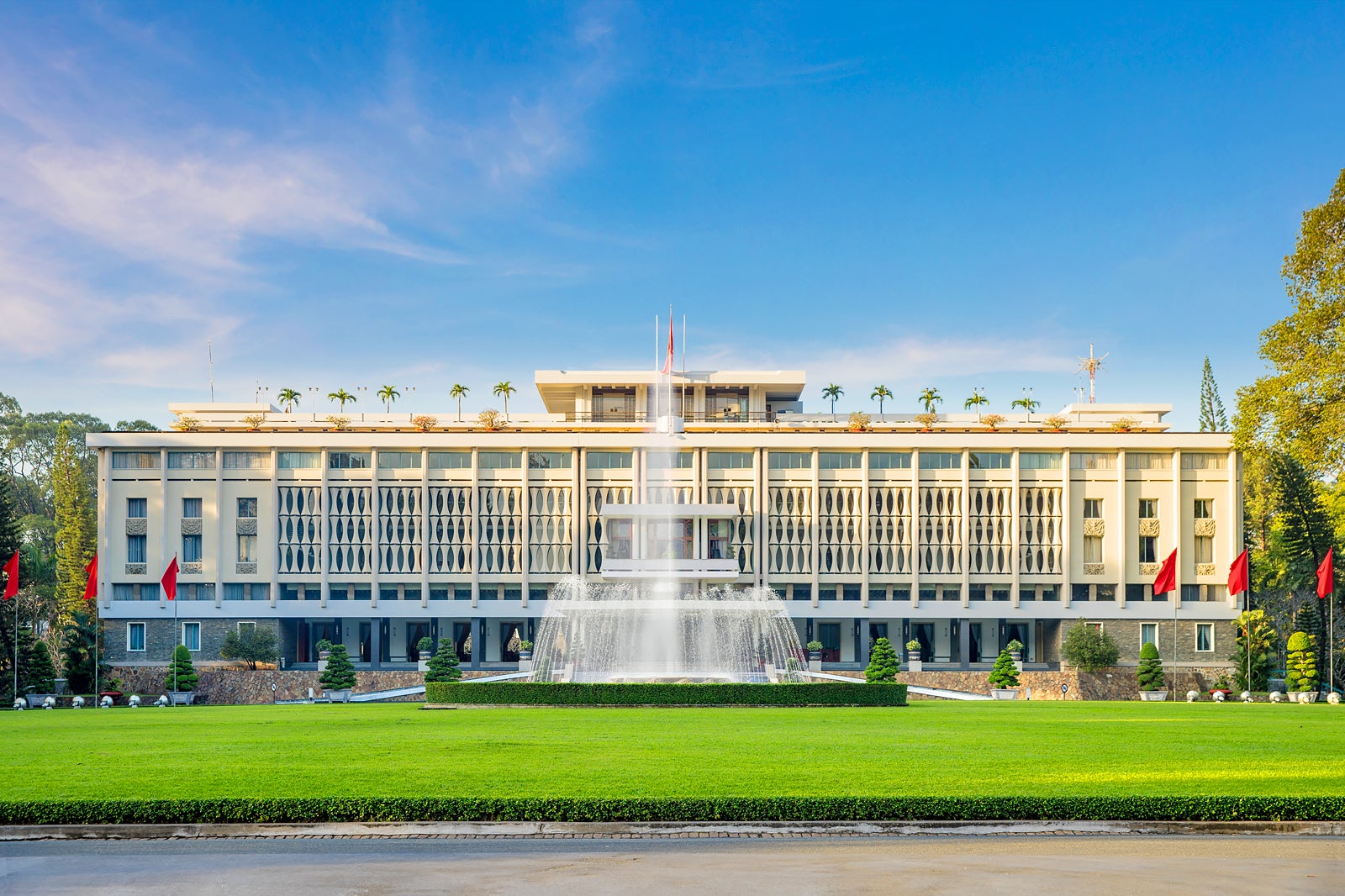 CHINATOWN – CHO LON
Cho Lon is the hub of Chinese culture in Ho Chi Minh city. The central trading area of Cho Lon is the Binh Tay market offering massive selections of products. The Chinatown emerged from past centuries when communities of Chinese immigrants huddled in this area and soon played a role in the development of the city. Today modern urbanization has made changes to Cho Lon though temples and monasteries are still preserved and become a factor to attract tourists.
THE TUNNELS OF CU CHI
Cu Chi tunnel is just a one-hour drive from Ho Chi Minh City. The site is a brilliant defensive system of Guerrilla warfare against American war machine superiority. A massive structure of 200 kilometers of tunnels was delved using hand tools, creating a maze of underground bases of which entrances fitted only to men with small stature. Cu chi tunnel was a challenge to American troops who struggled to find their way in. Thus, the area was ravaged by heavy bombardments carried out by notorious American B52 bombers.