10 Things To Do In Best Places To Visit In Vietnam
One of the best places to visit in Vietnam, Con Dao is an archipelago of 16 islands among which Con Son is the biggest one. The immense beauty of forested hills, white sandy beaches, and colorful and diverse coral reefs are the allure of this island, representing a Vietnam beautiful land. Below is the recommendation of the top 10 things to do in Con Dao.
1. Embark on a boat trip
Delightful boat trip
Embarking on a boat trip to discover the islands and beaches around is also an excellent way to admire the beauty of this area. First, pick up phone numbers and contact the boat operator to book a day boat tour. Additionally, don't forget to bring your passport with you if you are a foreigner in order to register at the port.
2. Discover marine life by snorkeling and diving
Snorkeling and Diving 
Many islands in the Con Dao archipelago are the convergence of coral reefs of the highest density in Vietnam. The diverse ocean species and coral groups are so impressive to explore. Undoubtedly, the number of visitors here is not as much as key tourist spots like Phu Quoc, Ly Son, and Quy Nhon so it will be ideal for those who are searching for seclusion on unspoiled clear blue beaches. The best time to come is from March to June because the sea is calm and the seawater is much clearer for observation.
3. Relax on the beaches
Dam Trau Beach
Let's chill out on unspoiled beaches and sunbathe in superfine white sand. Additionally, you can picture a mini-market right on the beach shore where fishermen sell fresh squid, fish, oysters, etc. Besides, you can enjoy the sunrise hues covering the sand, observe propeller plain crossing right above your head in Dam Trau Beach as well as admire the sunset in Bai Nhat.
4. Relish fresh seafood
Fresh Seafood
Undoubtedly, you don't find any difficulties finding eateries selling fresh seafood here as it is surrounded by the ocean. Newly-catched seafood processed upon your request will stimulate your taste bringing about a satisfactory culinary experience.
5. Pay a visit to Con Dao Museum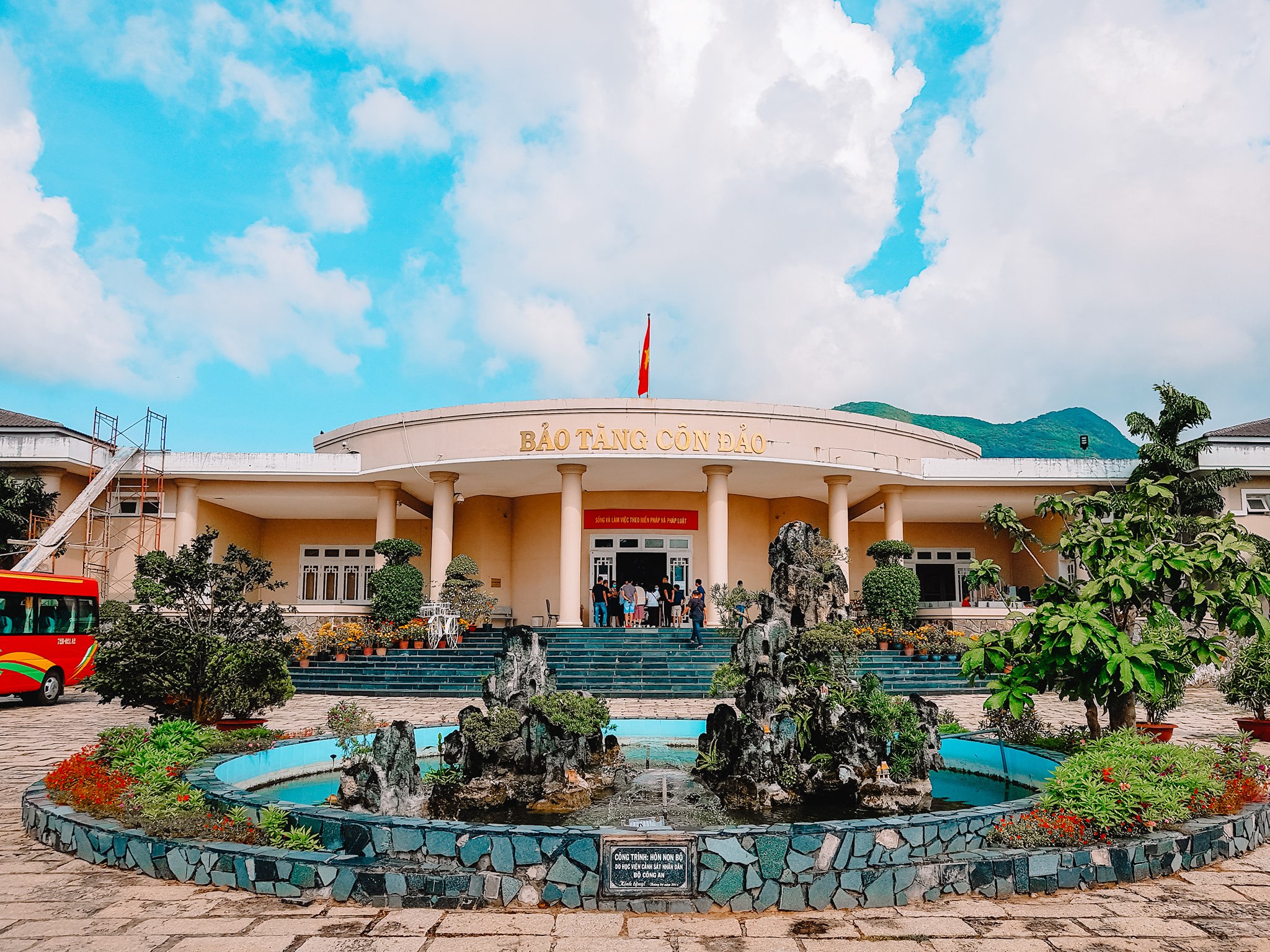 Con Dao Museum
The gigantic Con Dao Museum is a historical site with a 1700 square meter exhibition area both indoor and outdoor, regarded as one of the best places to visit in Vietnam. The relics displayed here will give you an insight into the savagery of the Vietnam war. Strolling around Con Dao Museum, catching a glimpse into display categories you will get sweat by the cruel crimes of the French colonial government and the American Empire and how patriotic soldiers suffered in the past. Tourists coming here will get marvelous experiences and empathize with Vietnamese indomitable heroes in the battle to gain independence.
6. Visit Hell on Earth – Con Dao Prison
Brutal "Tiger Cage"
Con Dao Prison is a historical site built by French colonists to jail political cadres who trigger threats to them. Here, prisoners are detained and tortured in a brutal way. They are unlocked by shackles, and chains with the desire to put out the blaze of patriotic Vietnamese in the revolutionary battle. The most famous places in Con Dao prison are the Tiger Cages covering an area of 5.475 square meters including 120 cells. This is ranked as a special historical relic of national importance by the government of Vietnam. Some notable figures like Pham Van Dong, Le Duc Tho, Ton Duc Thang, and Phan Chau Trinh were prisoned here and brave heroine Vo Thi Sau was executed in the prison in 1952.
If you are interested in the Vietnamese war and want to dig down into Vietnamese history, you shouldn't miss this prison. This place is considered to be one of the best places to visit in Vietnam.
7. Stopover Con Son Night Market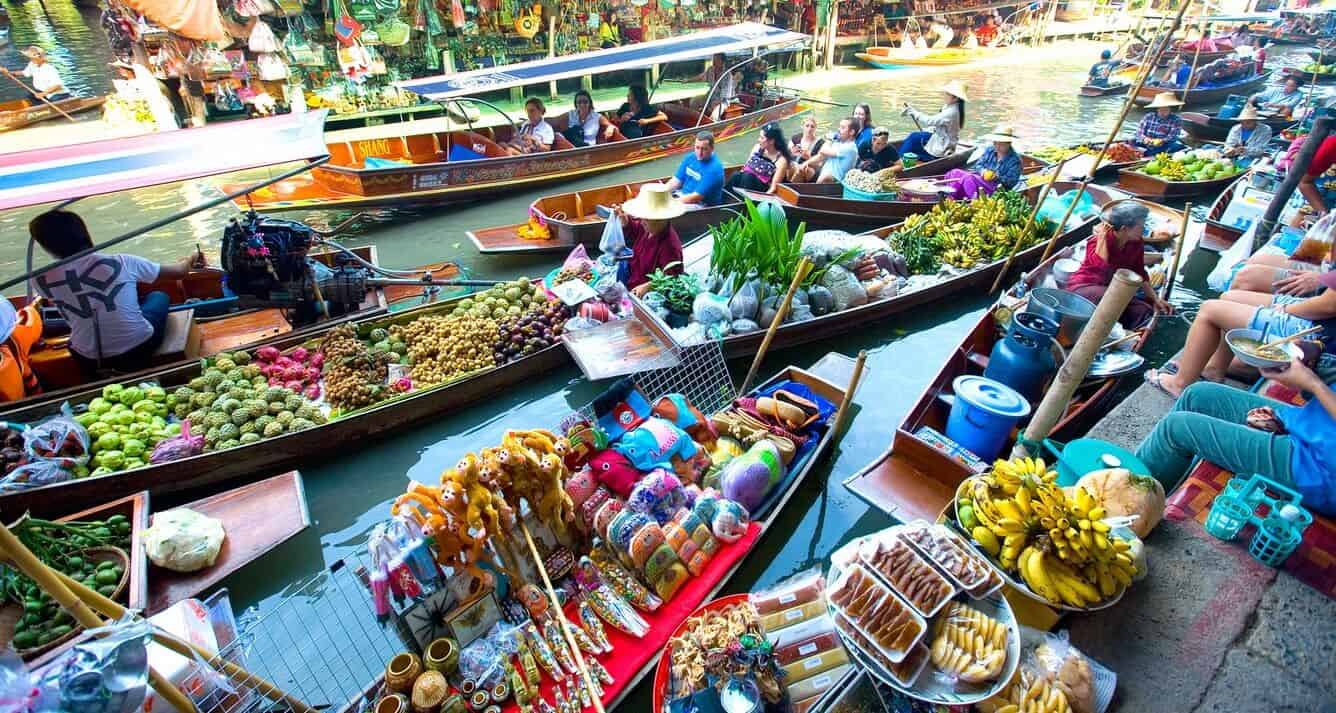 Con Son Night Market
Located on the mainland around the intersection of Tran Huy Lieu and Nguyen An Ninh street, here comes Con Son Night Market. Tourists can check out some vendors selling fresh grilled seafood, sample Vietnamese local delicacies, and desserts, and observe local lifestyles at this dynamic and vibrant night market.
8. Hiking tour to Con Dao National Park
Con Dao National Park
Getting out of your comfort zone by hiking to Con Dao National Park (Vườn Quốc Gia Côn Đảo). You can enjoy the beautiful trekking roads and explore pristine beaches. This is a nature reserve covering more than 15000 hectares and among which 9000 hectares are marine. This is a biodiverse forest with different ranges of flora and fauna, even many rare species listed in the red book. You can either choose to hike to Ave Maria holy cave or Ong Dung Beach to admire the clear crystal waters. Besides, you can snorkel here. Along the steep step that you head up, you can see many heritage hundred-year-old trees.
9. Witness turtles spawn eggs in Con Dao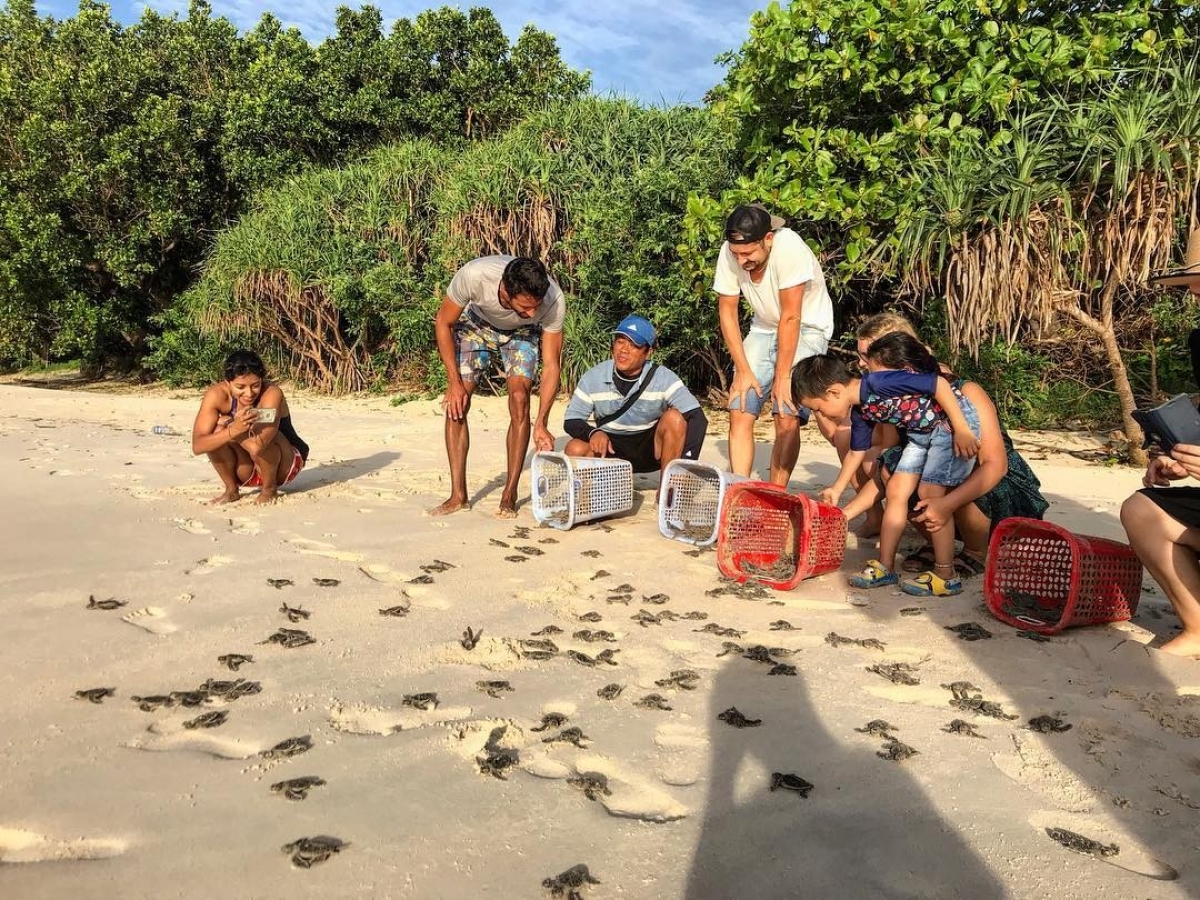 Turtles laying eggs
The turtle's breeding season is from April to October, they will come back inland to lay eggs. Above all, take a tour of eco-tourism island, Bay Canh Island which is the largest marine turtle conservation area in Vietnam. By the way, you can observe mother turtles from the preparation step when finding the suitable nest, dig the hole, and then cover that with sand after spawning eggs. After that, the rangers will take responsibility to do the incubation task.
10. Get relaxed at Bar 200 Con Dao
Bar 200 Con Dao
After diving and snorkeling on the beach, you can stop over at this cool Western-styled bar to drink a cocktail or fine wine. Besides, you can choose to have some pizza and burgers or crispy french fries. Meanwhile, relish an appetizing meal whilst listening to jazz music and some types of catching music.